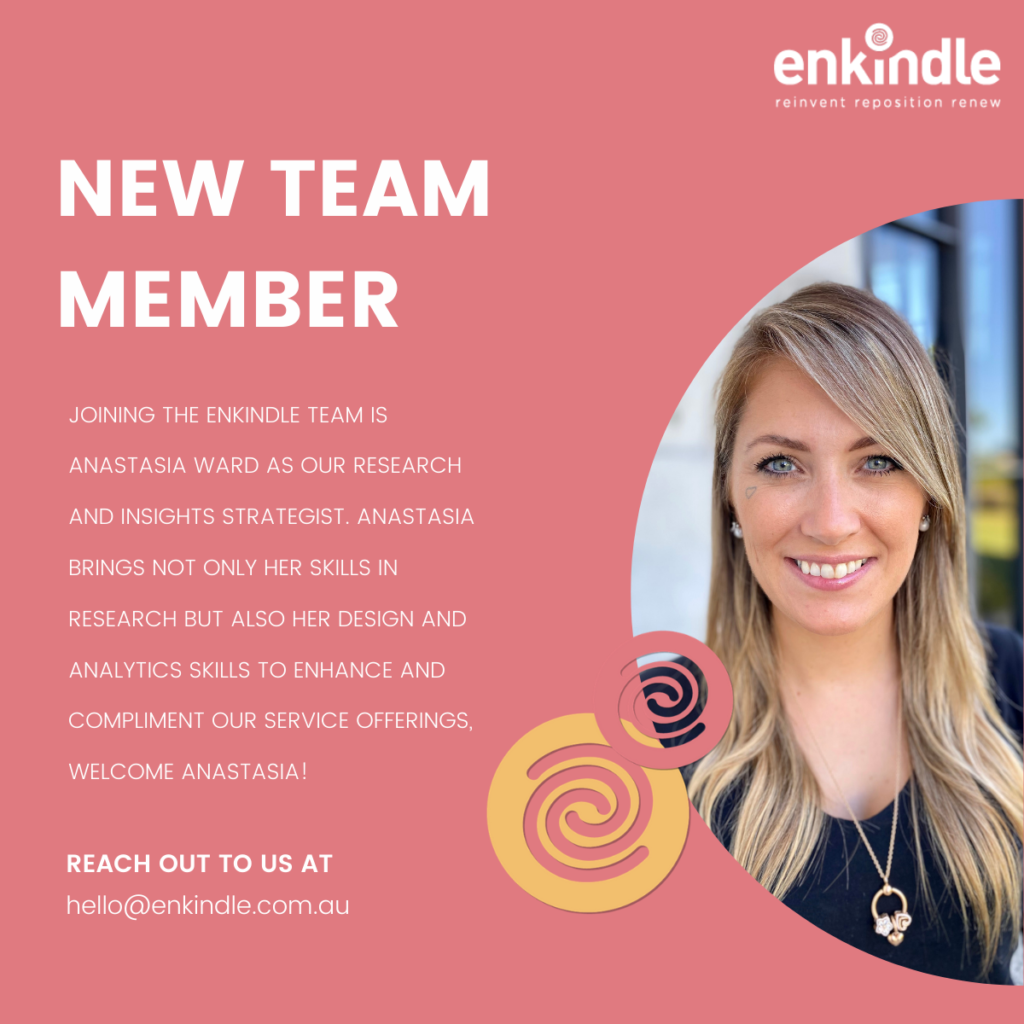 Can you believe it's only been two weeks and we are welcoming another superstar to the team!
We are excited to announce that Anastasia Ward has joined the Enkindle Consulting team as our Research and Insights Strategist. Anastasia is a PhD candidate at Southern Cross University and has exceptional research, insights, analytics, design and writing skills. Anastasia has just finished working on several Aged Care innovation projects under the CHSP innovations fund and will bring all her skills and experience initially to our Top 50 Home Care Innovations project.
It's so great to have you on the team, Anastasia!