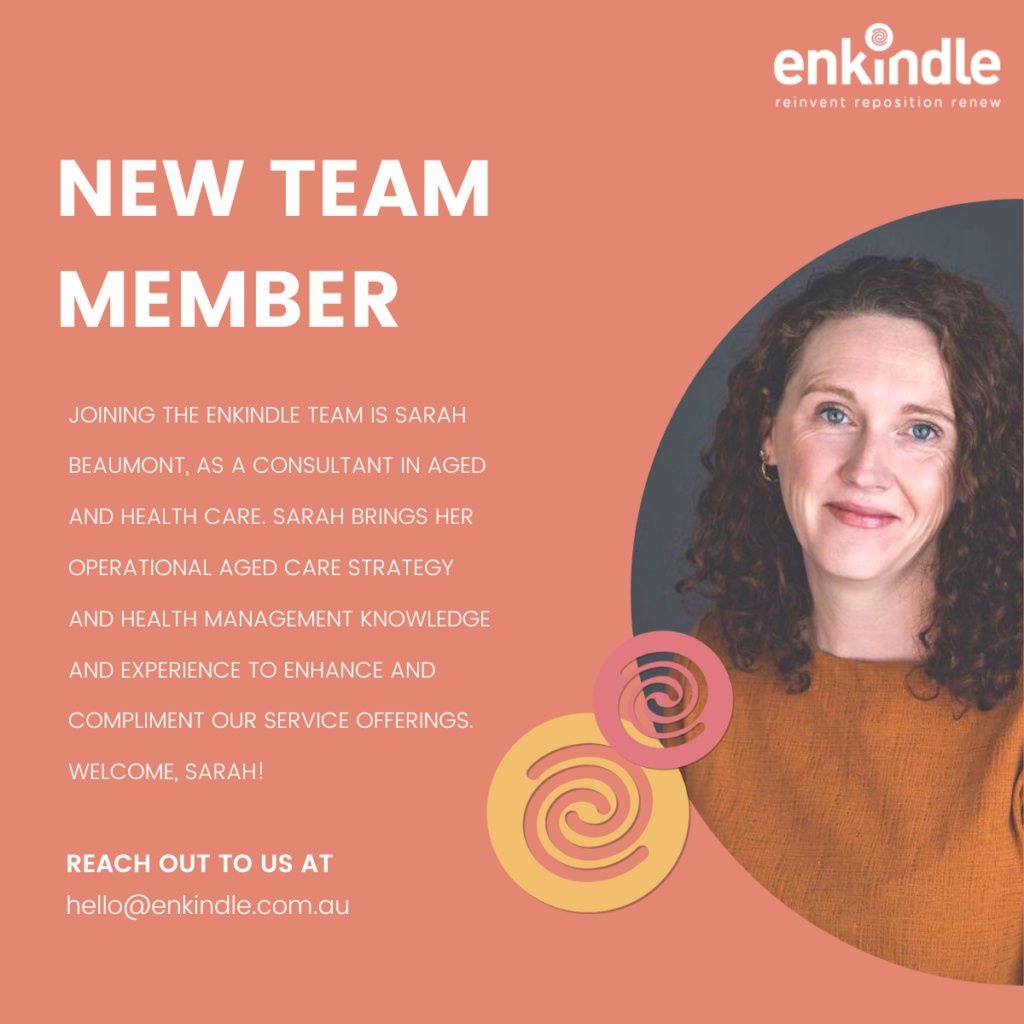 We are thrilled to announce that Sarah Beaumont has joined the Enkindle Consulting team as a Consultant for Aged and Health Care.
Sarah is an experienced senior leader with a background in operational aged care and health management and has previously worked in various government, private sector, and not-for-profit organisations. Sarah has worked with organisations to implement new programs, including telehealth, quality improvement activities, leadership & coaching, and designing and implementing aged care and health strategies.
Sarah will be a fantastic addition to our team, and we can't wait for her to bring her exceptional skill set into action in our upcoming projects. Welcome, Sarah! ?